East Lake
Jiangsu, China
200 Employees
Partner since 2017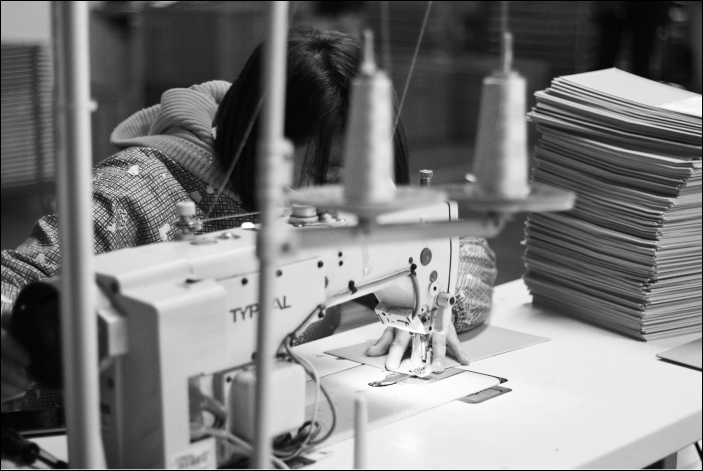 Meet East Lake
Gorgeous glasses deserve to live in exceptional cases. What we look for can be summed up in three words: ethical, sustainable and beautiful. Our search took us to a few factories before we found a supplier on the Bloobloom wavelength whose products embody these words.
HOW WE MET
Who in life doesn't need a little luck? To create our custom-made cases, we wanted to work with the same factories used by top brands. But finding them wasn't easy. After weeks of factory visits, we took the afternoon off to explore Danyang. On our way for coffee, we ran into that stroke of luck in the shape of Serena* (named after the Gossip Girl character) who was introduced by a friend we'd made earlier. She works for East Lake, took us to meet them and the rest is history.
* People from the Chinese-speaking world often have two names: one Chinese, one self-given Western name. To be fair, some Chinese names are very difficult for foreigners to pronounce.
the FACTORY
Clean and tidy premises, a relaxed atmosphere and fashion-conscious young workers welcomed us in. They said 您好, we said bonjour. East Lake have built their reputation hand-making cases for luxury brands, so they understand our high-end needs inside out. Plus, they're experts in vegan leather manufacturing, offer every colour under the sun and have meticulous quality control. Et voilà! Search over.
the story
The factory was born in the late 90s from a simple idea: to offer high quality case manufacturing in Jiangsu Province. International customers were already coming to the region to source highly technical optical lenses. Why not offer cases too? Now they're one of the main players in the business, and still a close-knit team committed to staff wellbeing.